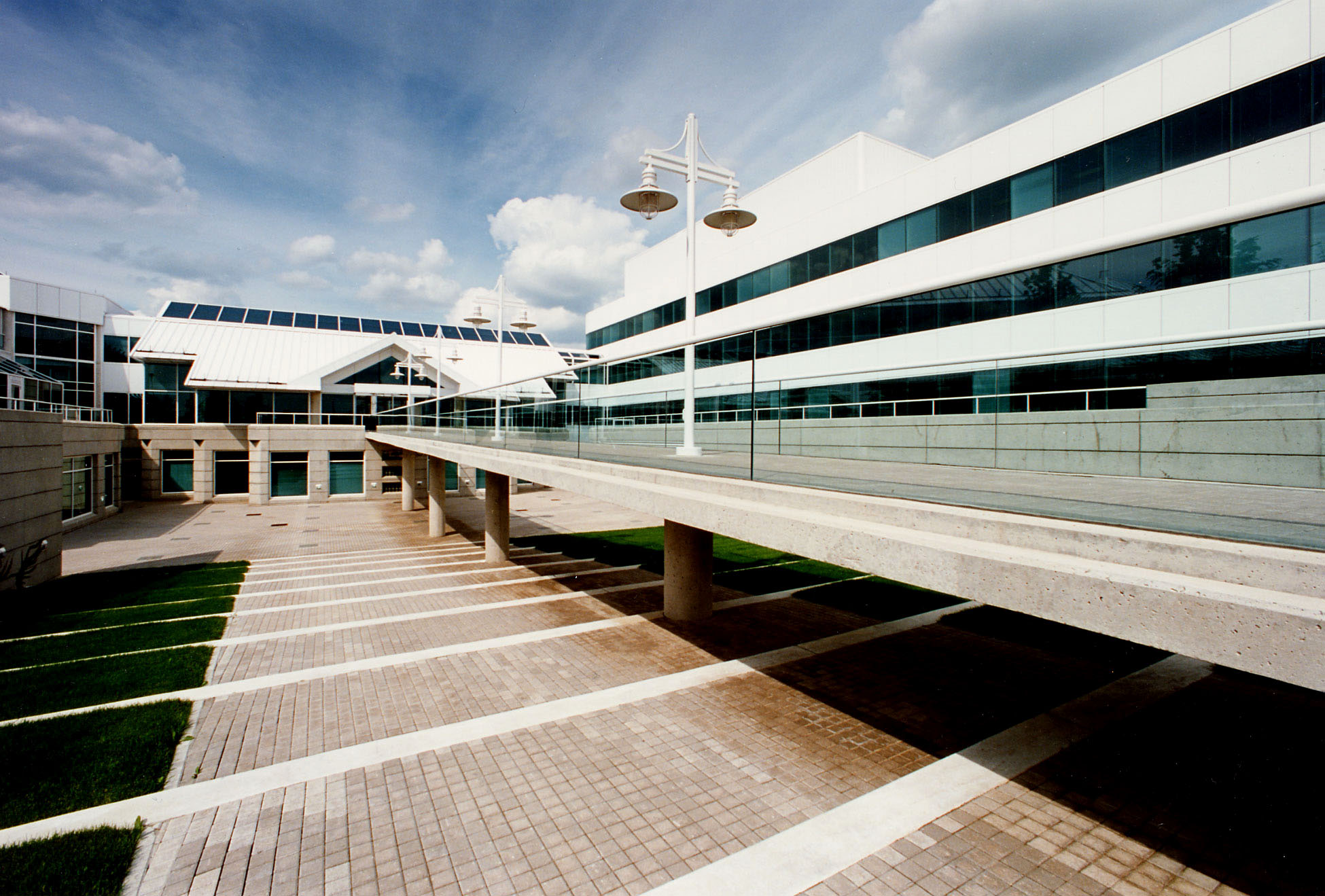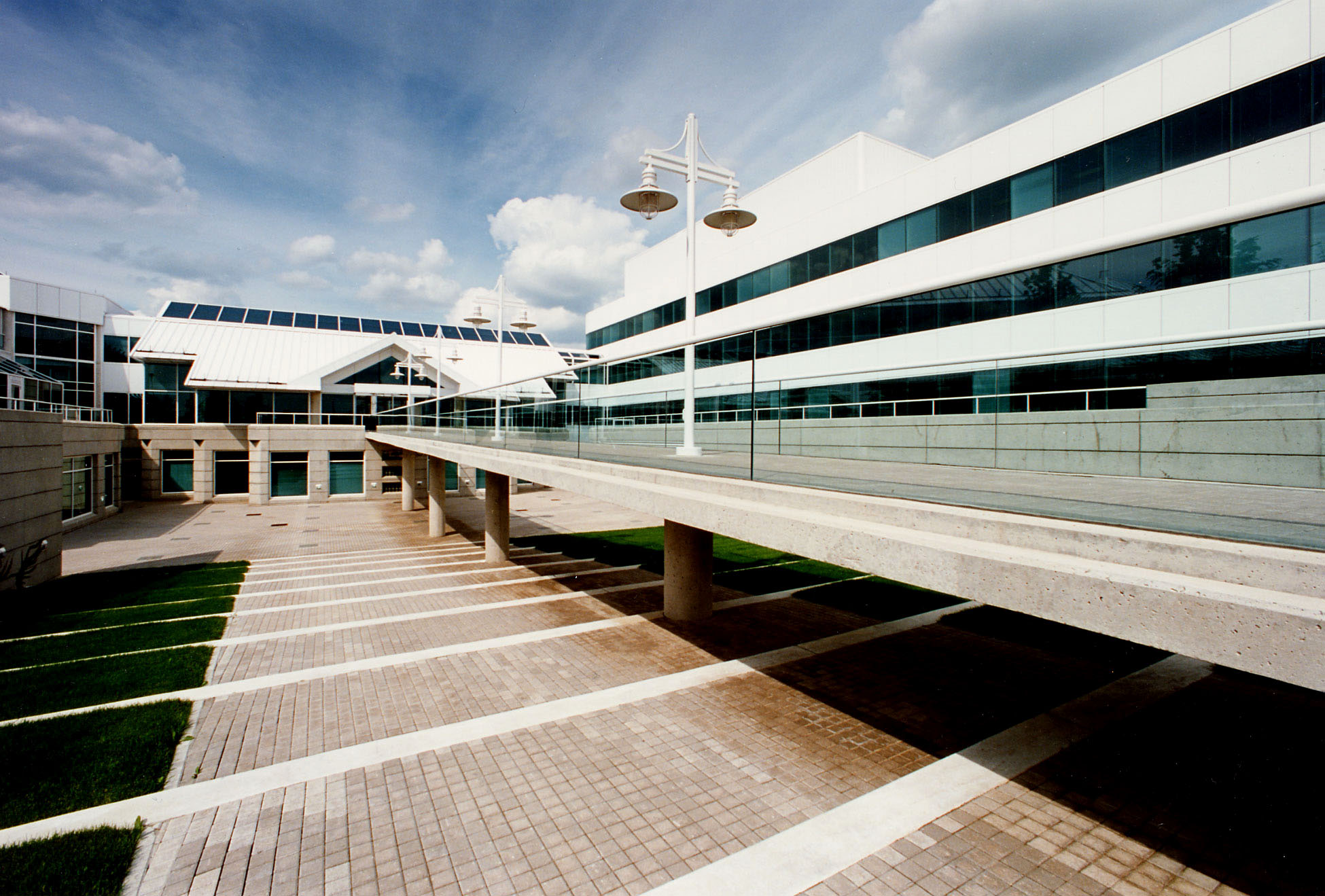 GLAXOSMITHKLINE INC.
7333 Misssissauga Road
Mississauga, Ontario
1987 TO PRESENT
585,000 SQ. FT (54,397 SQ. M.)
This facility has received world-wide attention for its innovative use of CIM (computer integrated manufacturing) and ASRS (Automated Storage and Retrieval System) materials-handling technology. It features over 100,000 sq. ft. of clean manufacturing space (solid dose, liquid, topical and suspension manufacturing and associated packaging lines) and laboratories (Level 2 Research & QA labs and full containment Level 3 Pilot Plan complete with Airsuit technology).
Photos by Stanford Downey Architects Inc.
PHARMA MEDICA RESEARCH CENTRE

4770 Sheppard Avenue East
Scarborough, Ontario
2008
107,890 SQ. FT. (10,023 SQ. M.)
The facility incorporates 6 study clinics with 4 more planned in the second phase. Each clinic holds up to 60 persons in a contained quadrant where they sleep, shower, eat and entertain. Within the secure clinics there are nursing stations, dining area, volunteer library, amenity, washroom and bathing facilities and centrifuge/lab facilities. All of the clinics face onto naturally lit planted interior atriums.
Photos by Philip Castleton Photography